Liyah Londyl, who lives in Croydon, South London has spent up to £15,000 (#7.6million) lavishly on birthday party of her 8-year old daughter, Skylar Rose.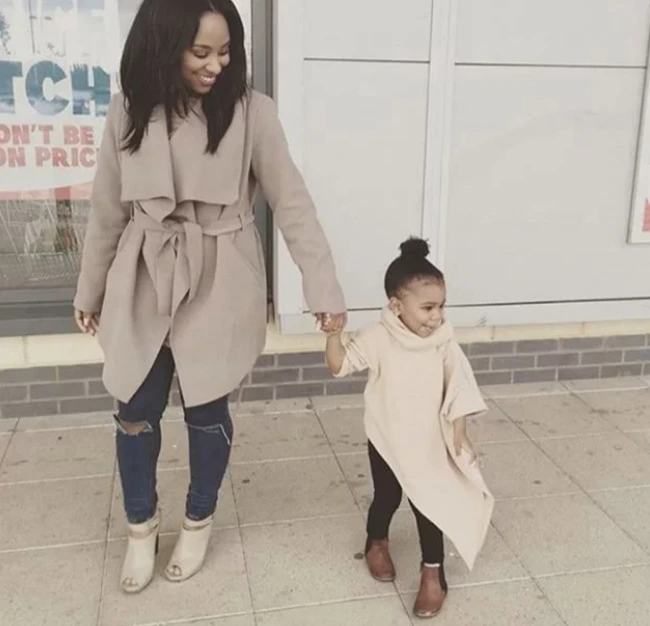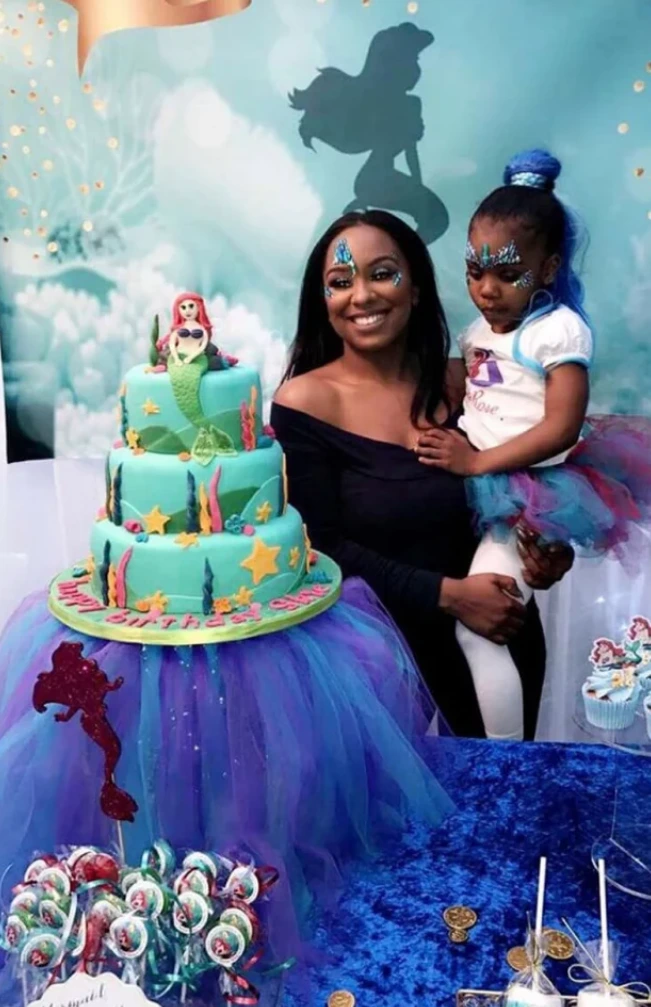 Skylar's 8th birthday last Saturday was particularly awesome, her mother spent up to £500 (#253,000) to make it glamorous. She was sad when her mother told her she would not be celebrating her birthday this year due to the COVID-19 lockdown restrictions but that didn't cause her to be hostile towards her mum. Her mother was impressed by this behaviour and so decided to surprise her by throwing a cinema party. Skylar was very excited because she was not expecting the pleasant surprise from her mum.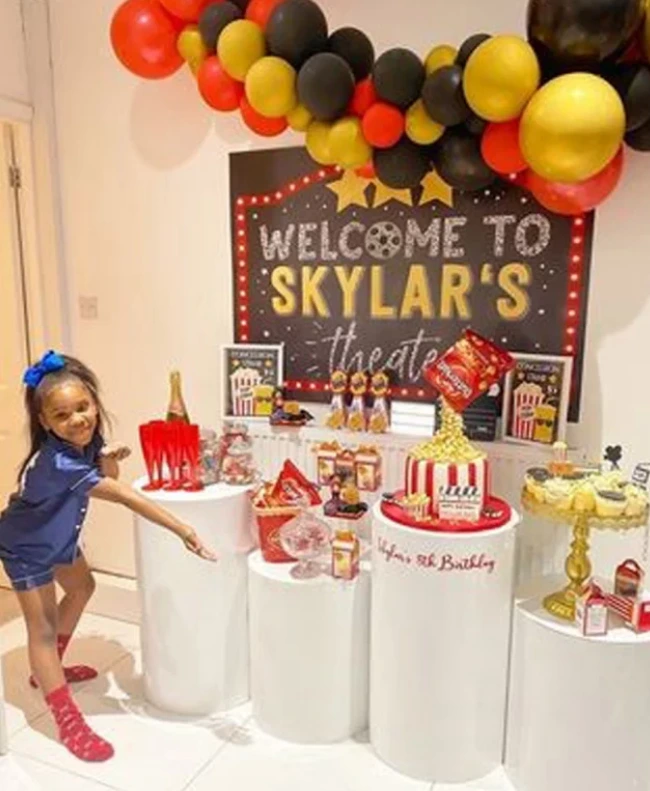 While preparing for the birthday party, Liyah knew her daughter loves movies and families and she didn't want to break the restrictions. So, she contacted a company who ordered something suitable assuring that she would be the first to use it.
"𝘚𝘩𝘦 𝘸𝘢𝘴 𝘣𝘭𝘰𝘸𝘯 𝘢𝘸𝘢𝘺, 𝘴𝘩𝘦 𝘸𝘢𝘴 𝘣𝘶𝘻𝘻𝘪𝘯𝘨. 𝘐 𝘢𝘣𝘴𝘰𝘭𝘶𝘵𝘦𝘭𝘺 𝘭𝘰𝘷𝘦 𝘪𝘵. 𝘈𝘯𝘥 𝘩𝘦𝘳 𝘳𝘦𝘢𝘤𝘵𝘪𝘰𝘯 𝘵𝘰 𝘵𝘩𝘪𝘴 𝘱𝘢𝘳𝘵𝘺 𝘸𝘢𝘴 𝘦𝘹𝘵𝘳𝘢 𝘯𝘪𝘤𝘦 𝘮𝘢𝘬𝘪𝘯𝘨 𝘵𝘩𝘪𝘴 𝘮𝘺 𝘧𝘢𝘷𝘰𝘶𝘳𝘪𝘵𝘦 𝘱𝘢𝘳𝘵𝘺 𝘴𝘰 𝘧𝘢𝘳." Liyah said.
"It was a challenge to think outside the box for something to do without breaking the restrictions.  It was a case of 'Mum-one; lockdown nill!'. And Skylar was genuinely overjoyed."She added.
During her daughter's 7th birthday, Liyah spent up to £2,500(#1.3 million).
These are some of the photos of her birthday parties