Aisha Yesufu was born on 12 December 1974 in Kano State, she is a Nigerian socio-political activist, and co-convener of the Bring Back Our Girls Movement, an advocacy group that brings attention to the abduction of over 200 girls , from a secondary school in Chibok, Nigeria, on 14 April 2014, by the terrorist group Boko Haram. Yesufu was among the women protestors at Nigeria's National Assembly, in the nation's capital, Abuja, on 30 April 2014.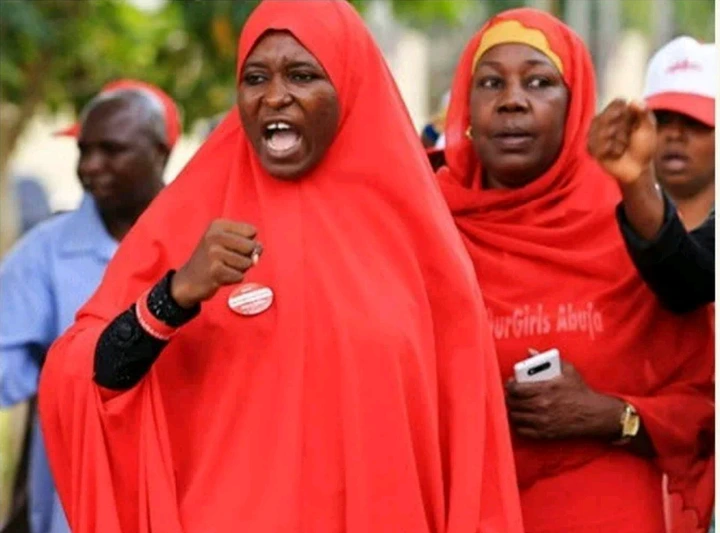 Am sure we all remember that Aisha Yesufu, activist, microbiologist and businesswoman, has not only been at the forefront of the Bring Back Our Girls Campaign, but also of the #EndSARS protest that was rocking the nation.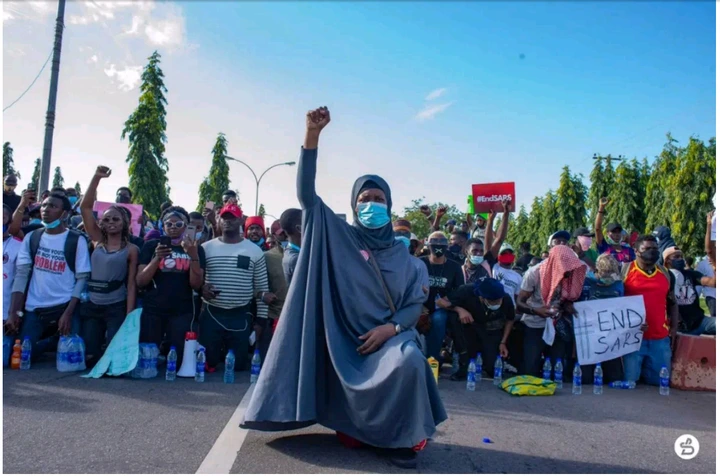 The iconic image of her dressed in hijab, standing legs apart and raising a clenched fist in defiance of gun-wielding security operatives on a Saturday in Abuja, while leading a protest against the Special Anti Robbery Squad, was not only trending on social media but also a symbol of the struggle for good governance and democratic rights in Nigeria.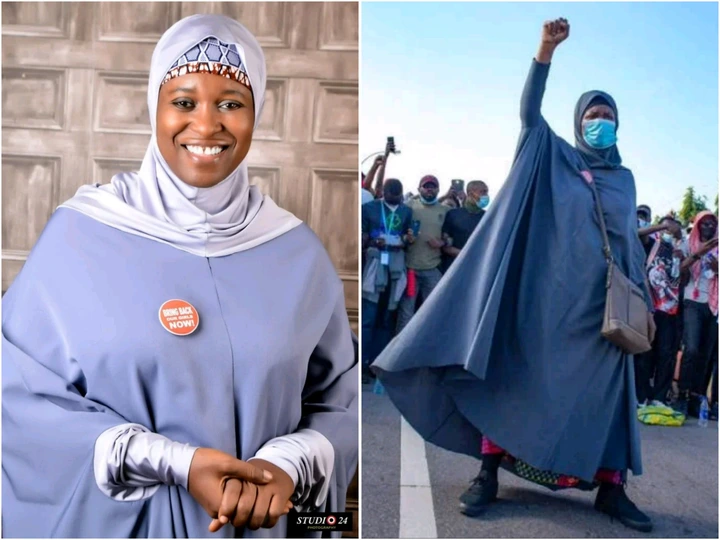 Recently, Aisha Yusufu made BBC's 100 most influential in the world and Nigerians have been really proud of her, saying that she deserves it.