Check out the 5 most lovable Nigerian female police officers. Number 2 would make a man love to join the police force😬.
It is an indisputable fact that widespread police brutality is one of the problems in Nigeria and some other African countries. While dialogues about solutions have been mostly concentrated on better training, police dissolution and restructuring, or a need for community engagement, a bright idea is being ignored. This idea is increasing the numbers of women in the Nigerian Police Force.
According to recent researches, female officers are less strict and disturbing in their manner of policing. They are also less reliant on physical force and are better crucial communicators.
There is a popular conception that whenever Police are mentioned, or wherever they are seen, all you see is a wicked and scary-looking man, with an unfriendly look, whose physical appearance will make you question if he is for the law or against it.
Well, these females, Nigerian police officers appear to be breaking those popular impressions and beliefs.
Now, let's check out the list and photos of some amazing Nigerian female officers. They are elegant and are very brave. They can correct your wrong notions about the Nigerian police force.
5) Peace Abdallah Ibekwe
Peace Ibekwe Abdallah hails from Onitsha in Anambra state. She was the second female commissioner of police and the 17th commissioner of police since the creation of Ebonyi state.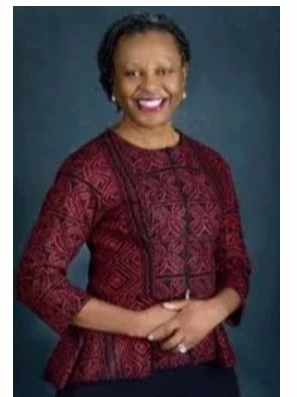 Her journey in the Nigerian Police Force started in 1999, and the journey has been tough and eventful for her. But through diligence and determination, she moved slowly up the ladder of police officers' grades and ranks.
While speaking at the great reception of her appointment, Abdallah said she is a woman with few words. She's a woman of action. "I am here to work the talk. I am not here to make noise." She said.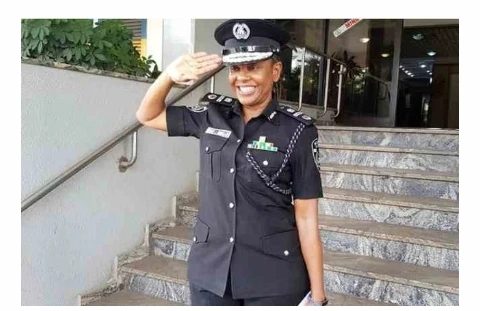 The governor of Ebonyi state has described Abdallah as being jovial, and her joviality should not be taken for granted because somebody who smiles like her can be tough and very strict.
4) Ngozi Conchita Braide
Ngozi Conchita Braide hails from Imo state and she's a graduate of English Language from the Lagos State University.
Ngozi joined the Nigeria Police Force in 1996, 24 years ago, as a cadet inspector and she was a part of the United Nations Peace Keeping Operation (UNPKO) in Liberia in 2006.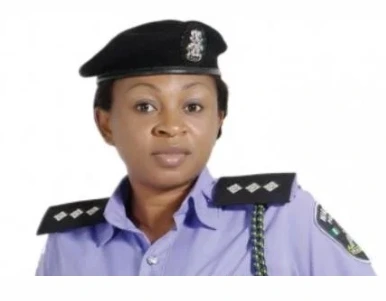 She also served with the International Criminal Police Organisation, (INTERPOL) from 1999 to 2003. She worked at the Force Intelligence Bureau and Special Fraud Unit in 2007.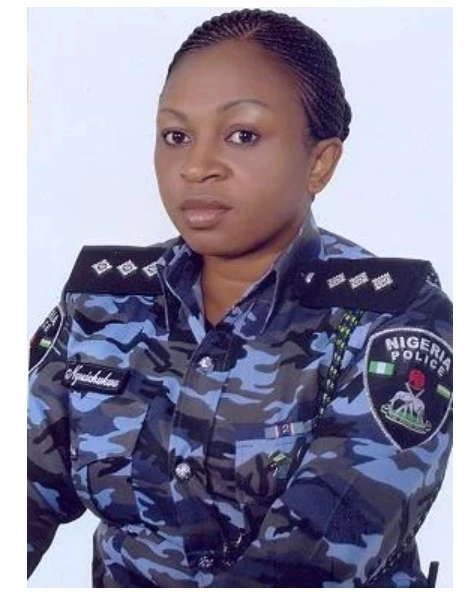 She revealed in one of her interviews
"I am a supporter and an advocate for gender equality. I have steered important positions in the past and even when I went on the United Nations assignments, I stood up to be like men. My business is to propel the image of the Nigerian Force and help the Commissioner of Police to succeed as he fights crime in Lagos."
"Because I am a woman, I am definitely going to get some things done. You know what people say that:, ''what a man can do, a woman can do even better''. Ngozi said.
3) Aisha Umar Sule
Aisha Umar Sule is an affectionate, dedicated reasonable, and gorgeous Nigeria police officer.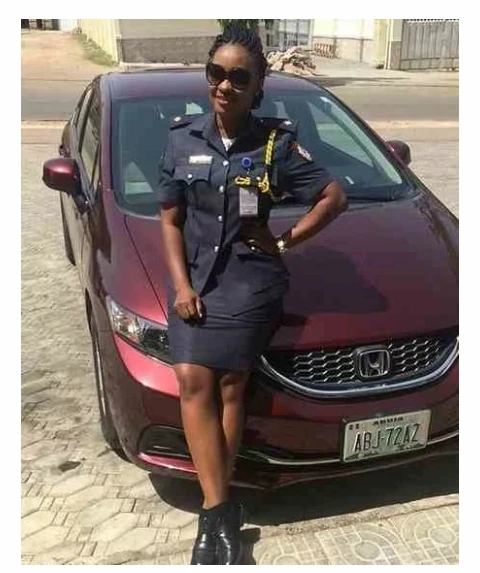 She hails from the Northern side of Nigeria. She made the list of the young most attractive police officers.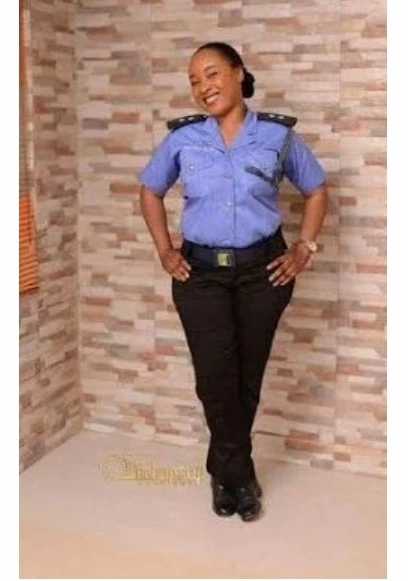 2) Obianuju O.R
Obianuju is a beautiful Police officer who amazed social media users with her lovely pictures and most of them vowed to join the Nigerian Police Force so that they could have her attention.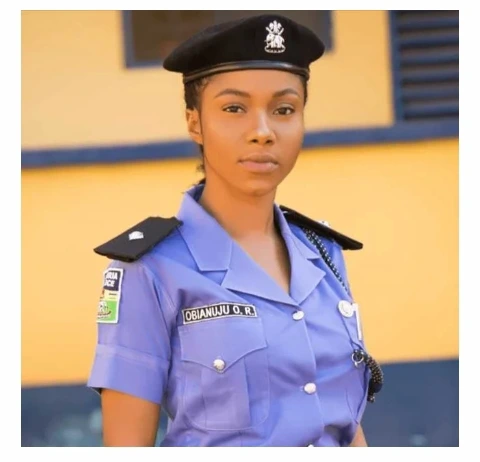 Going through Obianuju's Instagram page, it is easy to infer that the assistant superintendent (Obianuju) is a woman who is very serious with her job, and she's very proud of what she does.
She retains the same strength when it comes to looking gorgeously. At a glance, one might think Obianuju is into the fashion or beauty business. But she is a committed law officer.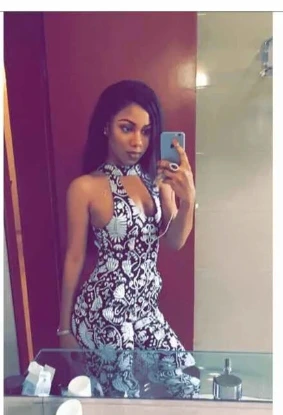 Obianuju in mufti
1) Olabisi Alofe-Kolawole
Olabisi Alofe-Kolawole was appointed as the new force public relations officer, in August 2015, by the inspector general of police, Solomon Arase.
Olabisi became the first female police officer in Nigeria to be appointed as national police spokesperson.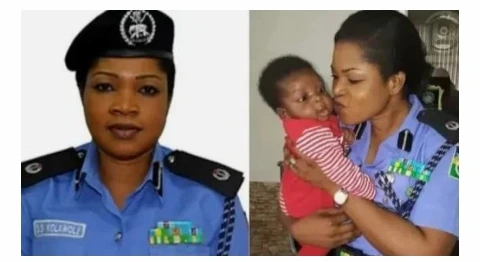 She bagged a first degree in law from Olabisi Onobanjo University. She obtained a Master's degree in Police Leadership and Management (PLM) from the University of Leicester, in the United Kingdom. Olabisi Alofe-Kolawole has once said that one of her role models is Oprah Winfrey, the American TV star and celebrity, who was known to be the first black female billionaire.
What is your own opinion about this? Do you agree with the assertion that these 5 ladies are the most attractive female Nigerian police officers? You can share your comments below. You can also follow Hanmike for more news.